Chimney Sweeping and Inspections!
Our goal is to safely install fireplaces per code, and to enable our customers to make sure they are properly maintained afterwards.

Our sweep(s) are trained through the National Chimney Sweep Training School, located in Plainville, IN. The school teaches "sweeping and inspections of different chimney systems, operation of the necessary equipment, health & safety considerations……instruction in the codes, clearances, standards and practices of the chimney service trade." (CSIA.org) The CSIA certification is considered to be the most respected certification in the industry.

The sweep(s) are also certified to perform inspections for both real estate transactions and insurance claims. We hope you enjoy these "fun" photos of our Chimney Sweeps! We are thankful that they are such good sports.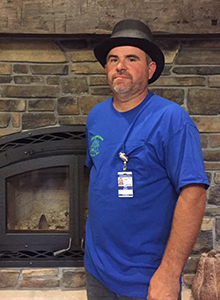 Todd Busch, Certified Chimney Sweep. License #7908
Chimney Safety Institute of America
Todd has been our Certified Chimney Sweep since April 2012. He also maintains both the NFI Gas and Woodburning certificates, and has been working in the fireplace industry for approx 15 years.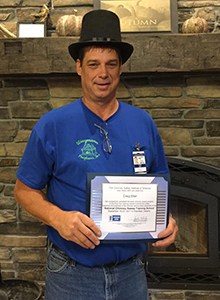 Craig Etter, Certified Chimney Sweep
Craig successfully completed the training course involving codes, clearance and practices of the chimney service trade presented by the National Chimney Sweep Training School in Plainfield, Indiana.
Chimney Sweep and Safety Video courtesy of Chimney Safety Institue of America csia.org